Biosure WDSmini
Specification
Installation Photo
Download
Biosure WDSmini
ICE  IS MORE SAFE WITH  WDSmini
Just the right amount of you needs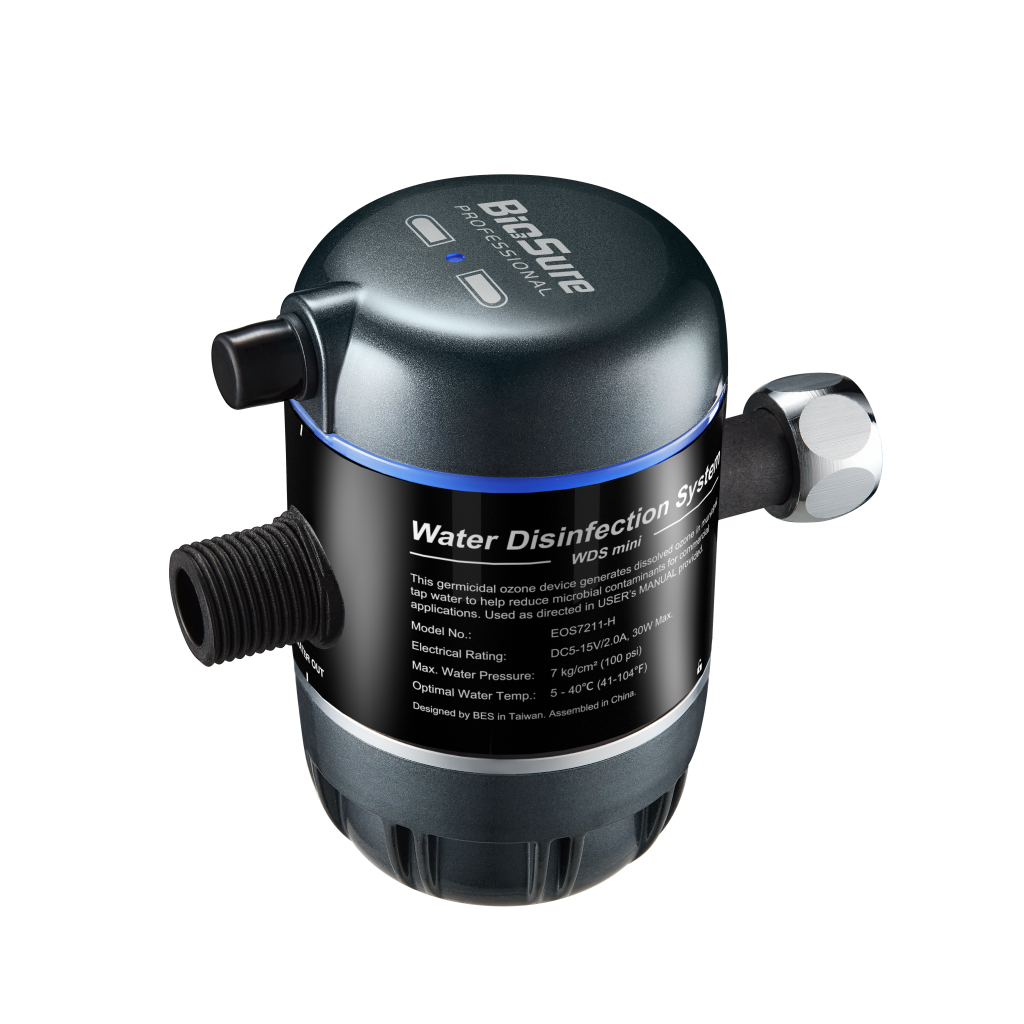 Ice is drinking water
Ice is food and should be treated as such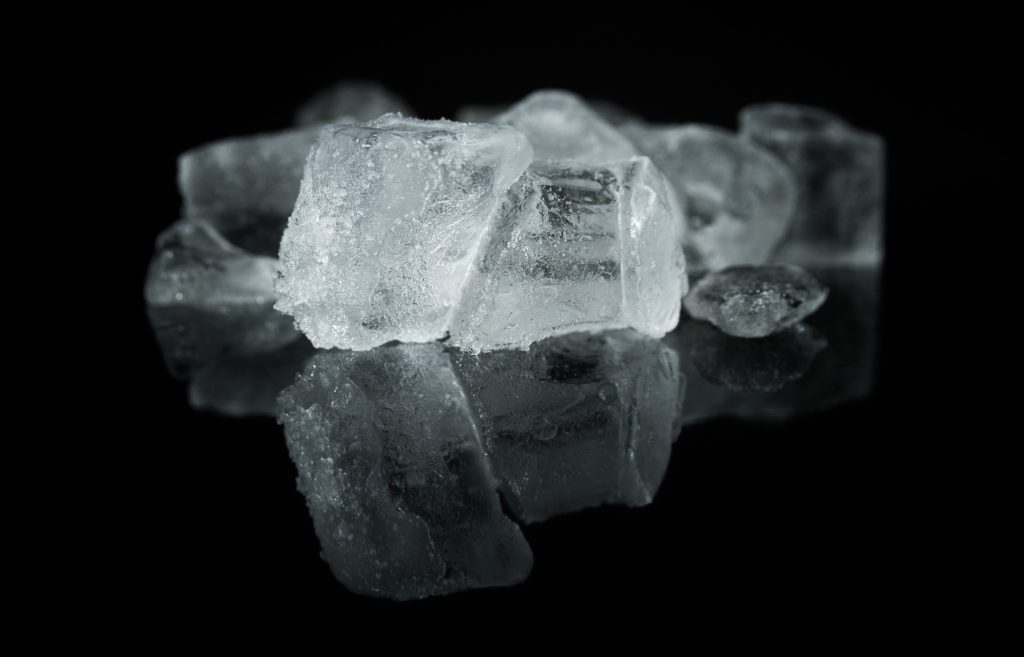 What ICE is right for you
Safe and Bacterial free ice

Taste no difference from ordinary ice cubes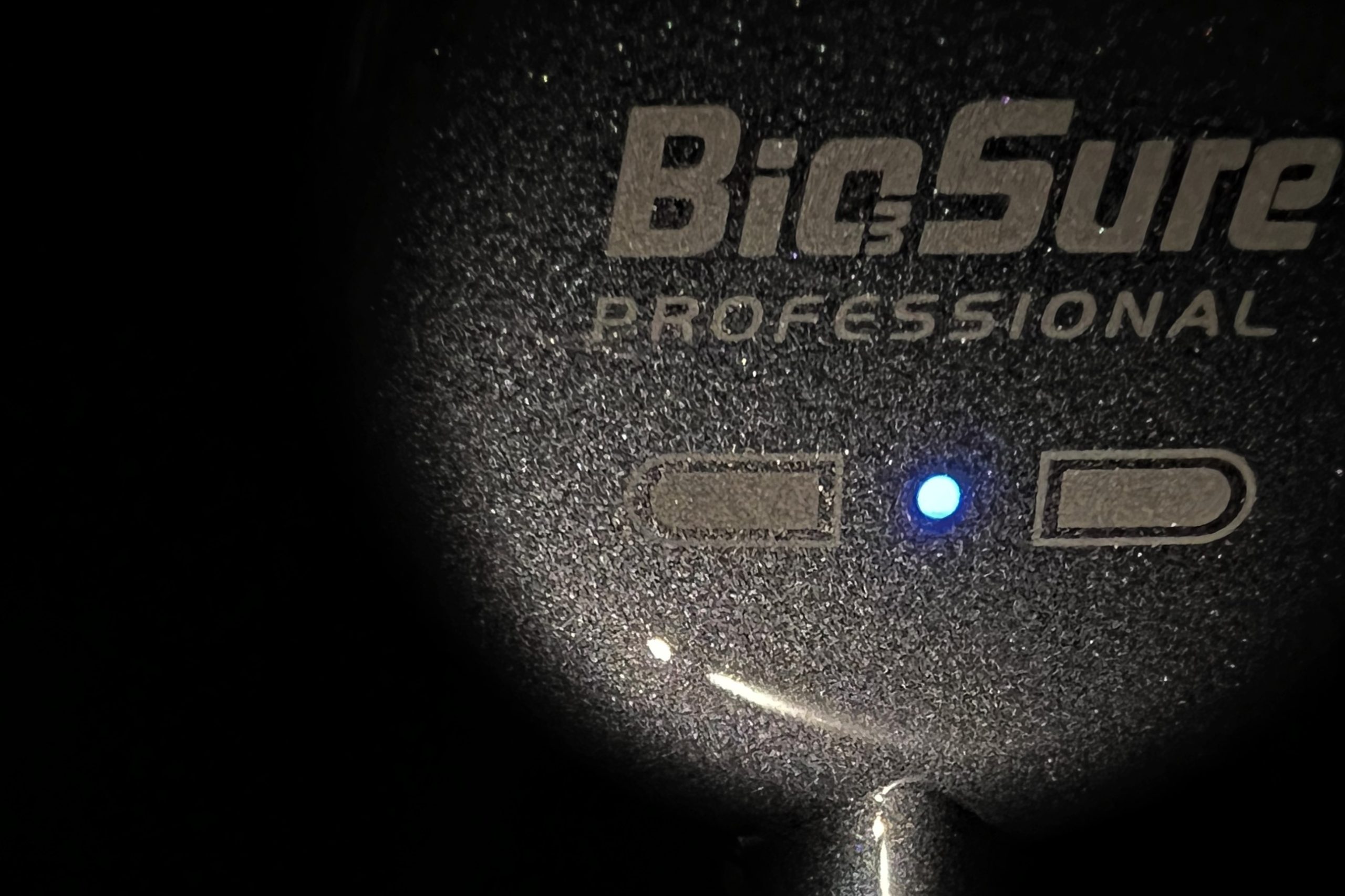 Control
TWO MODES FOR DIFFERENT TYPES OF ICE MAKER
Batch-Type Mode: Designed for batch-type ice maker (Batch-Type, such as a cubes ice machine using a solenoid valve to control the ice-making characteristics of water intake)

Continuous-Type Mode: Designed for continuous-type ice maker
(Continuous-Type, such as flakes ice using a float structure to control the
continuous ice-making characteristics of water intake)
TWO OZONE DOSAGES
Standard Dosage: It's for general use.

Boost Dosage: When you need for a more frequent germicidal cleaning, you can increase the ozone dosage by selecting this mode.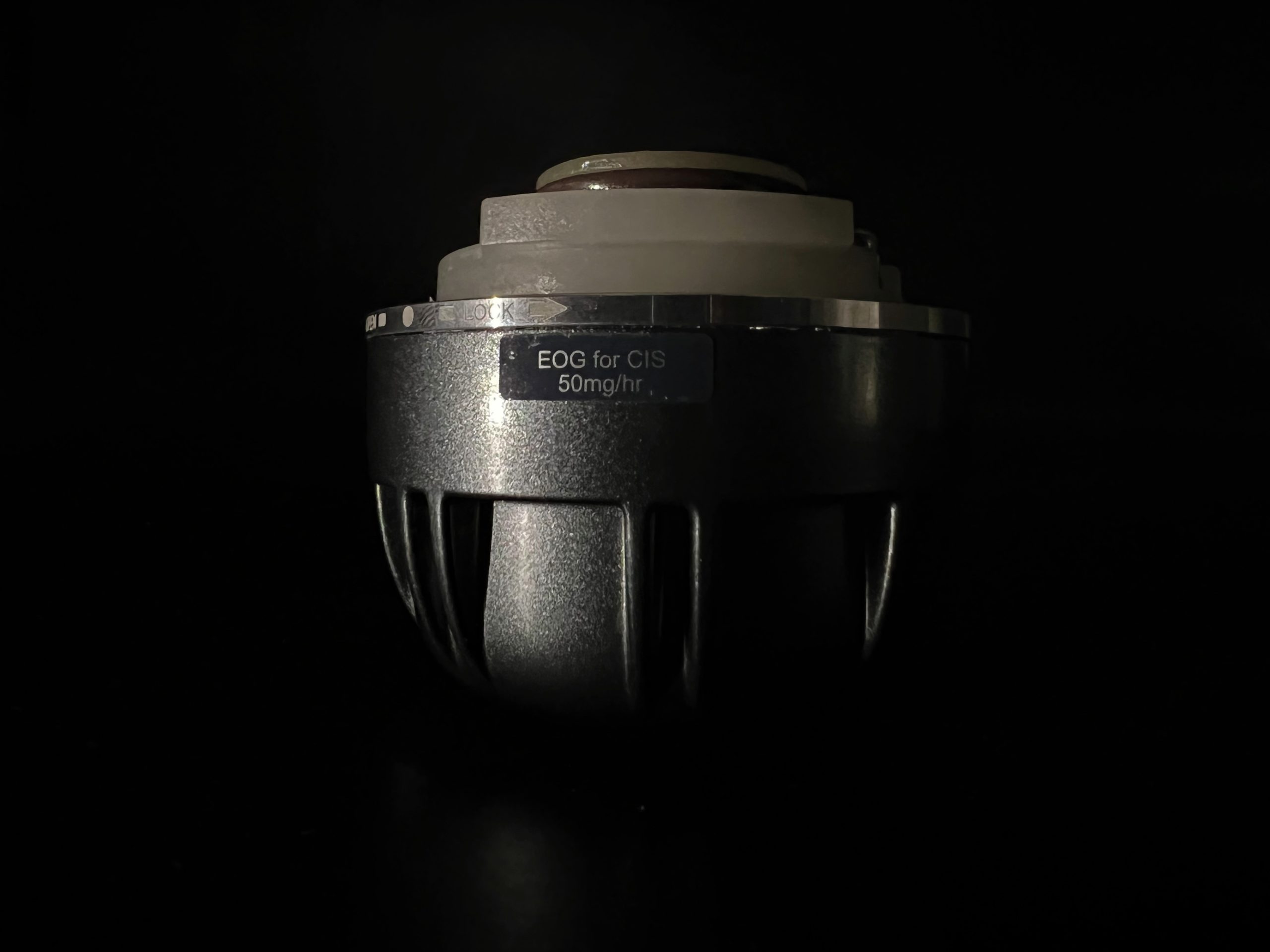 Only WDSmini
Patented Electrolytic Ozone Generation technology

NOx free and no other harmful by-products

Chemical-free

ALARM WARNING – When the efficiency of EOG cell decrease or the recommended replacement cycle of the EOG is due, the unit will alarms with lights.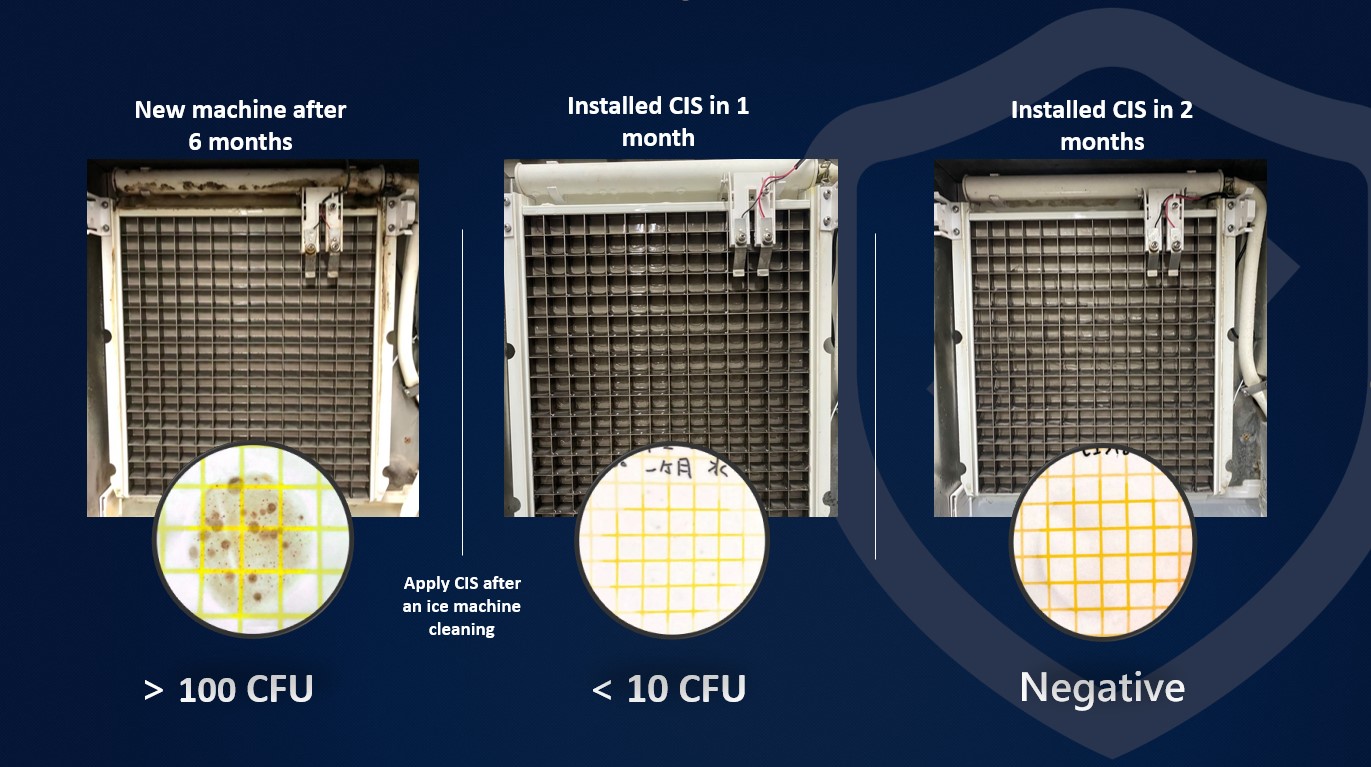 Why your ice machine needs WDSmini
Biofilm and mold prevention

Maintains ice machine hygiene at all times

Low off-gas meets OSHA standards

Natural, no chemical residue

Does not change the taste of ice

Does not change water pH

Eliminates periodic weekly cleaning for cost savings

Prolongs regular disinfection cycle

No limitation to brands or models 

No harm to ice machine components

Fully automatic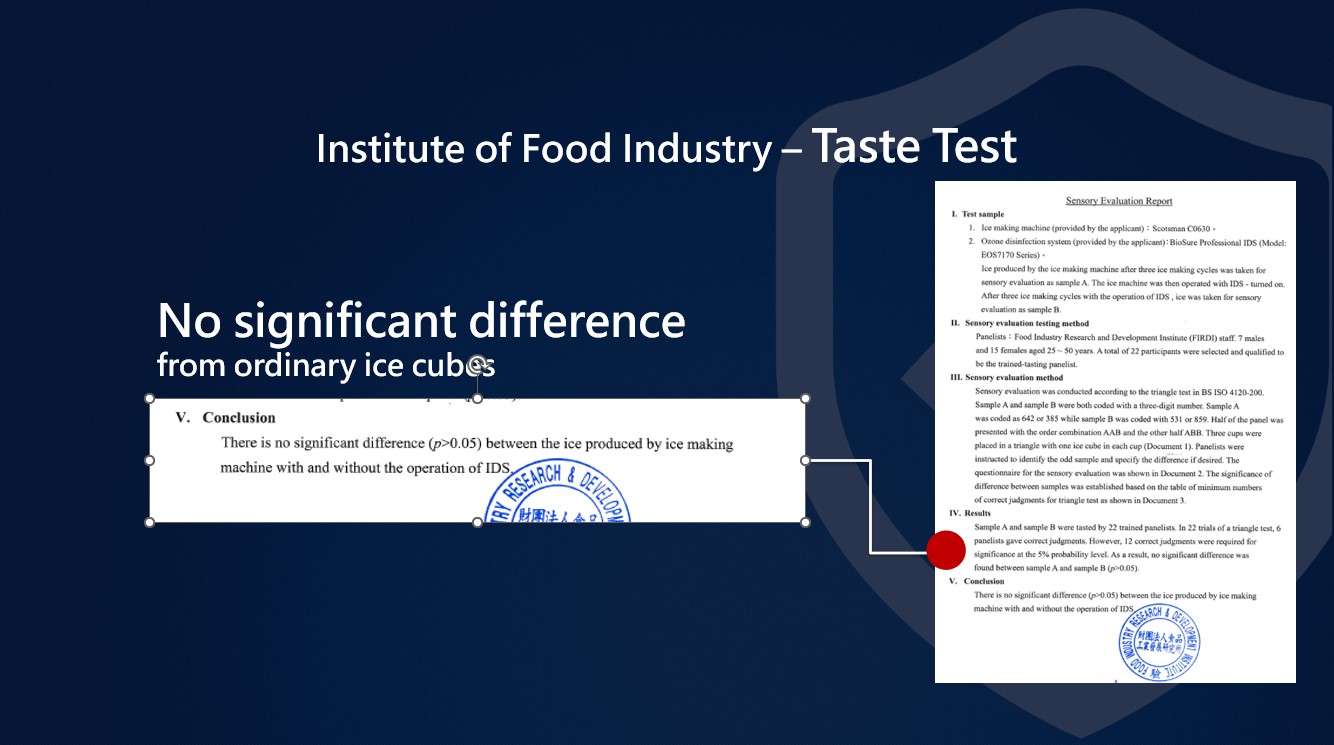 WDSmini  V.S. Conventional Method
Biosure WDSmini provides continuous and automated disinfection, eliminating potential risks associated with operational intervals in traditional method.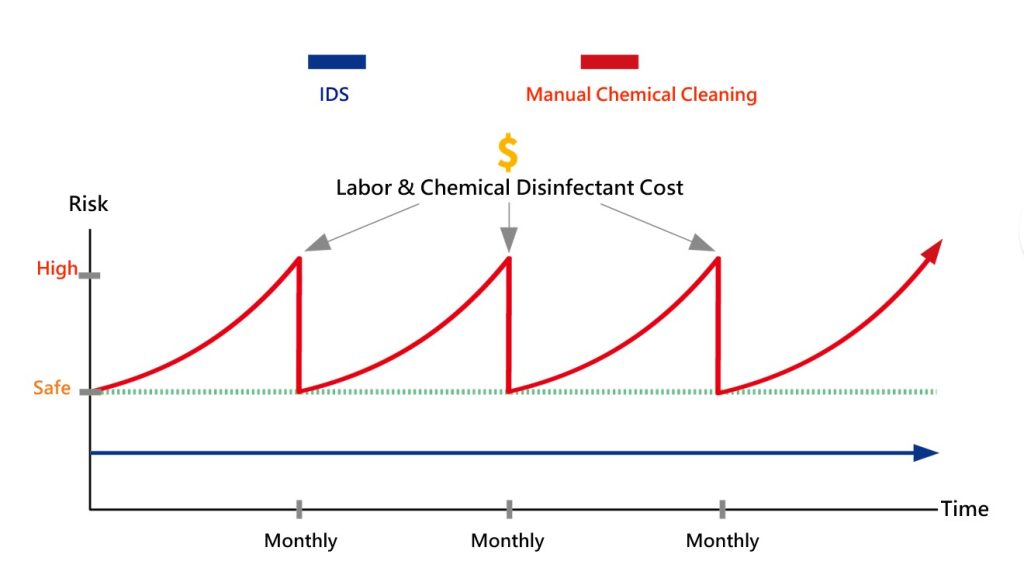 Biosure WDSmini ozonated water disinfection system is a simple and easy solution to reduce bacteria and prevent biofilm growth in ice machines. This automatic ice machine protection system will ensure a first-class level of hygiene that has been tested by independent 3rd party laboratories. This compact device is designed to be easily integrated with ice machines. The continuous ozone disinfection process reduces required chemical cleaning saving time, money, and the environment.
Specification
Installation Photo
Download