Biosure CSS
Specification
Installation Photo
Download
Biosure CSS
CSS. For serious work.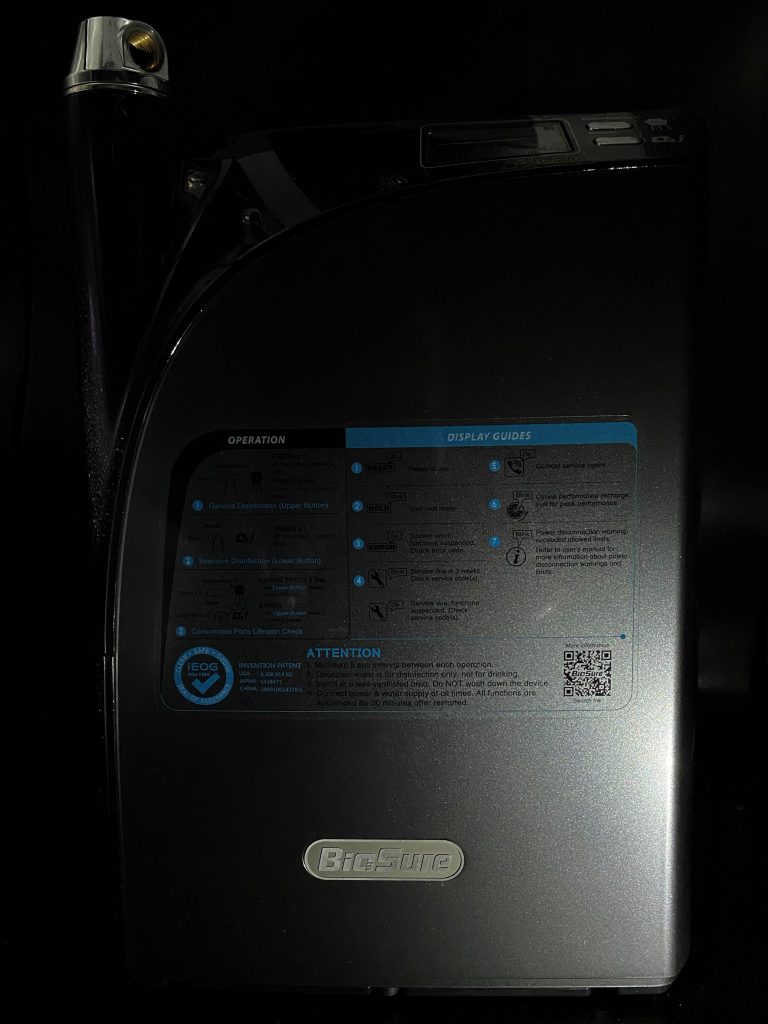 BioSure® CSS unit is a disinfection system with ozonated water in supply designed specifically for food preparation and service in commercial kitchens, offering the benefits of ozone in cold water in an effective and safe manner for integration with, and improvements of processes in food safety protocols.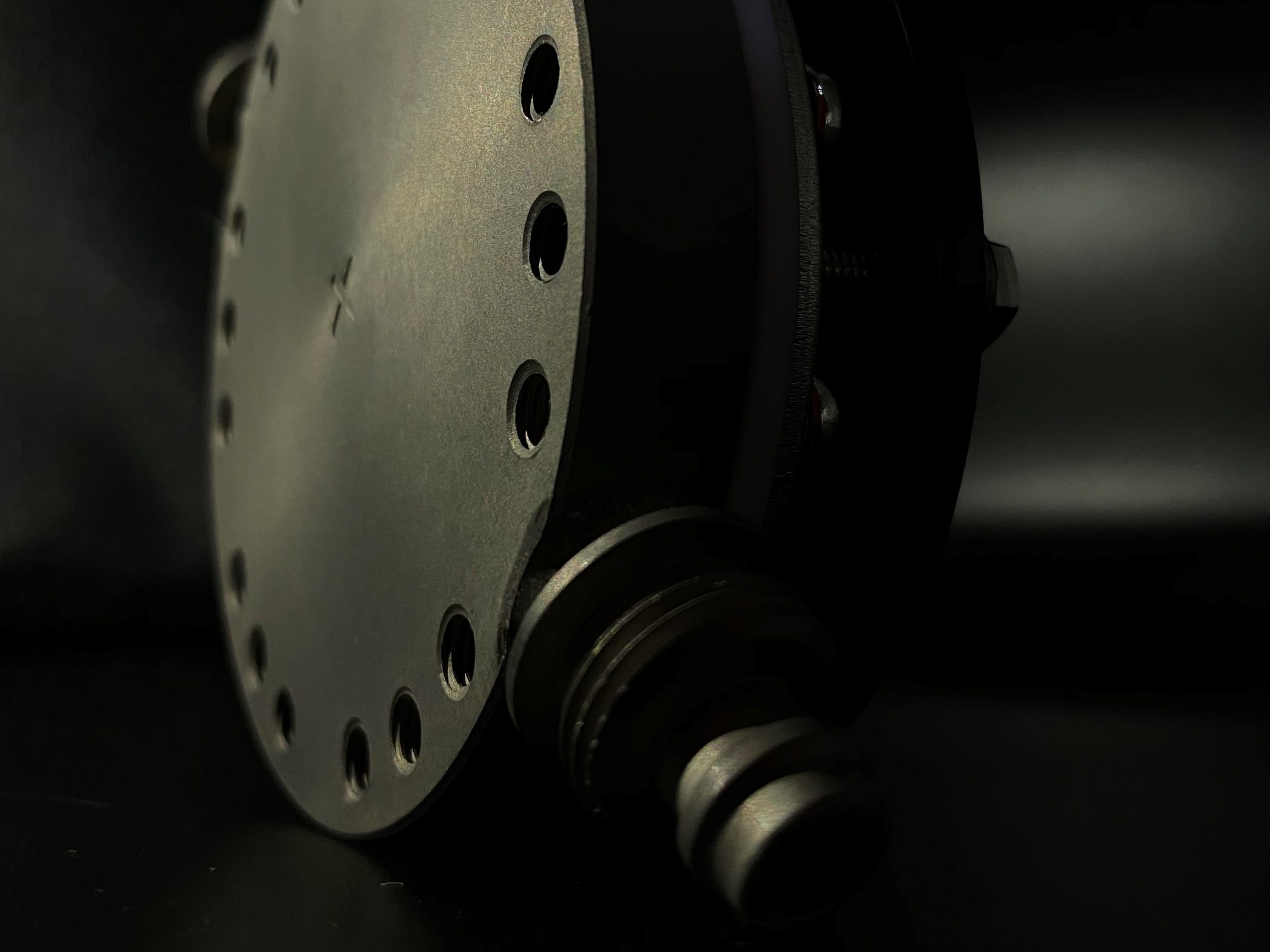 US DuPont Proton Exchange Technology
The most secure technology, the highest specification in the industry.
Electrolytic Ozone Generation (EOG)
Raw material: Water;Consumable: Pure water
Ozonated Water
The principle of membrane electrode electrolysis to produce ozone is to use low-voltage direct current to conduct positive and negative two-pole pure water of solid-state membrane electrode. Water is separated into hydrogen and oxygen molecules in the form of proton exchange at a special anode interface, and hydrogen is directly from the cathode. Emission, oxygen molecules are excited by electrons generated by high-density currents at the anode, and are polymerized into ozone. The by-products of the production of ozone by electrolysis are oxygen and hydrogen, and no nitrogen oxides (NOx), and air humidity is not consider.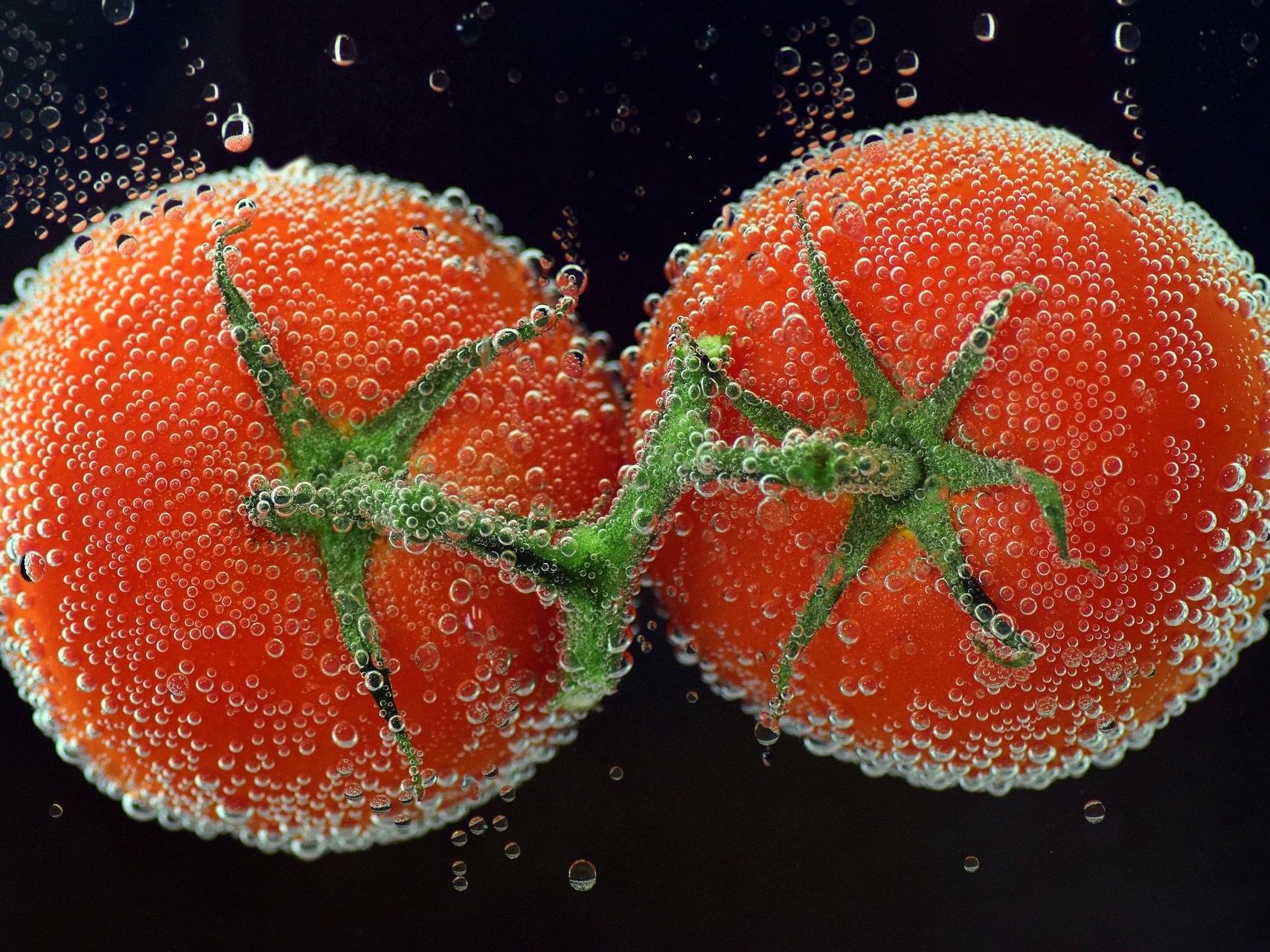 Safe & Reliable
After filtering the tap water layer, the oxygen generators are used to generate pure ozone, and then dissolved into water. No direct contact with water, no metal residues, retained raw water minerals (neutral water).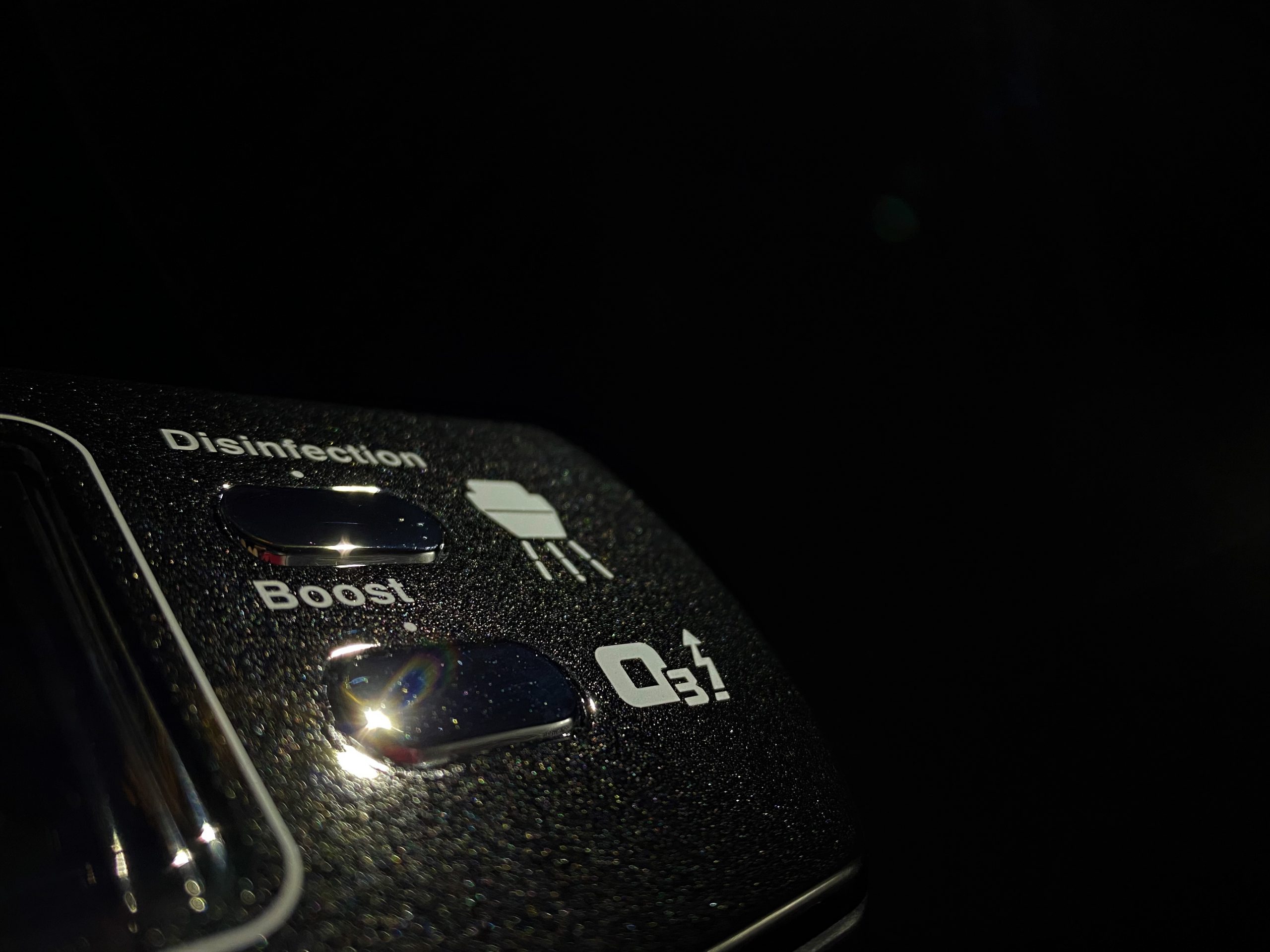 Precision Intelligent Detection
Microcomputer detection system to maintain optimal performance and inform consumable change need. The internal pipeline will automatically sterilized every 8 hours, and the water quality problem is more assured!
Wall Mount or Under Counter Installation
Biosure CSS is able to install an extensive range of kitchen and Ideal for any kitchen where space is at a premium. Our CSS system take up very little space under your kitchen sink and are easy to install. The system will be control by specific sensor faucet after install at under counter.

BioSure® CSS unit incorporates Indirect Electrolytic Ozone Generation (iEOG) technology with electronic control and full-time performance monitoring. We provide concentrated ozonization treatment into water that flows through our systems. Biosure CSS stabilized ozone production and constant dissolution capacity, the concentrations of dissolved ozone can be guaranteed, ensuring the given water flow with dissolved ozone levels on demand at "Right on Spec" performance to your applications.
Biosure CSS system can be used to support and assist in a wide range of major applications in commercial kitchens, enabling food preparation professionals to reduce or replace harsh chemicals and/or multi-step wash programs previously. With cold-water only and by the power of dissolved ozone in water, a complete solution is offered to you not only for bacteria free and chemical free, but also for a huge energy saving to your overall benefits!
BioSure's professional sanitation system creates high concentration ozonated water by electrolyzing pure water. Unlike other ozone generators, Biosure's products have no NOx by-products and fully comply with OSHA safety standards. The unit fulfills numerous sanitation and hygiene requirement for commercial kitchens, labs, and medical centers. Ozone is the world's strongest food grade antimicrobial agent. While destroying bacteria and viruses, ozone reverts to oxygen, meaning no chemical residuals and a pure, fresh taste.
Specification
Installation Photo
Download